Description

Shipping

Returns

Damaged/Lost Items
Sleigh Your Workouts
Defiant Unleashed - Christmas Edition

 
is the same limited edition formula that sells out every time. Increased stimulants, insane focus, massive pump, and tons of endurance. Experience the Grinch Gains, Jack Frost Focus, and Santa Stimulants while you can.
Flavor.
Sour Christmas Candy is a limited edition flavor, most similar to a sour gummy candy. This flavor is a one of a kind, most requested flavor in MuscleForce history. Get it while you can.
Grinch Gains
The two headed monster of pumps and endurance to boost your strength to the next level. 8 full grams of L-Citrulline and 3.5 grams of Beta Alanine.
Jack Frost Focus
Five proven ingredients to give you laser focus during your workout. Lion's Mane Extract, and Noopept to give you that Mind Control other pre-workouts are lacking.
Santa Stim Blend
The powerhouse of this preworkout, the industry leading stimulant blend. 450 mg of caffeine, 200mg of DMHA, as well as 200mg of Eria Jarensis!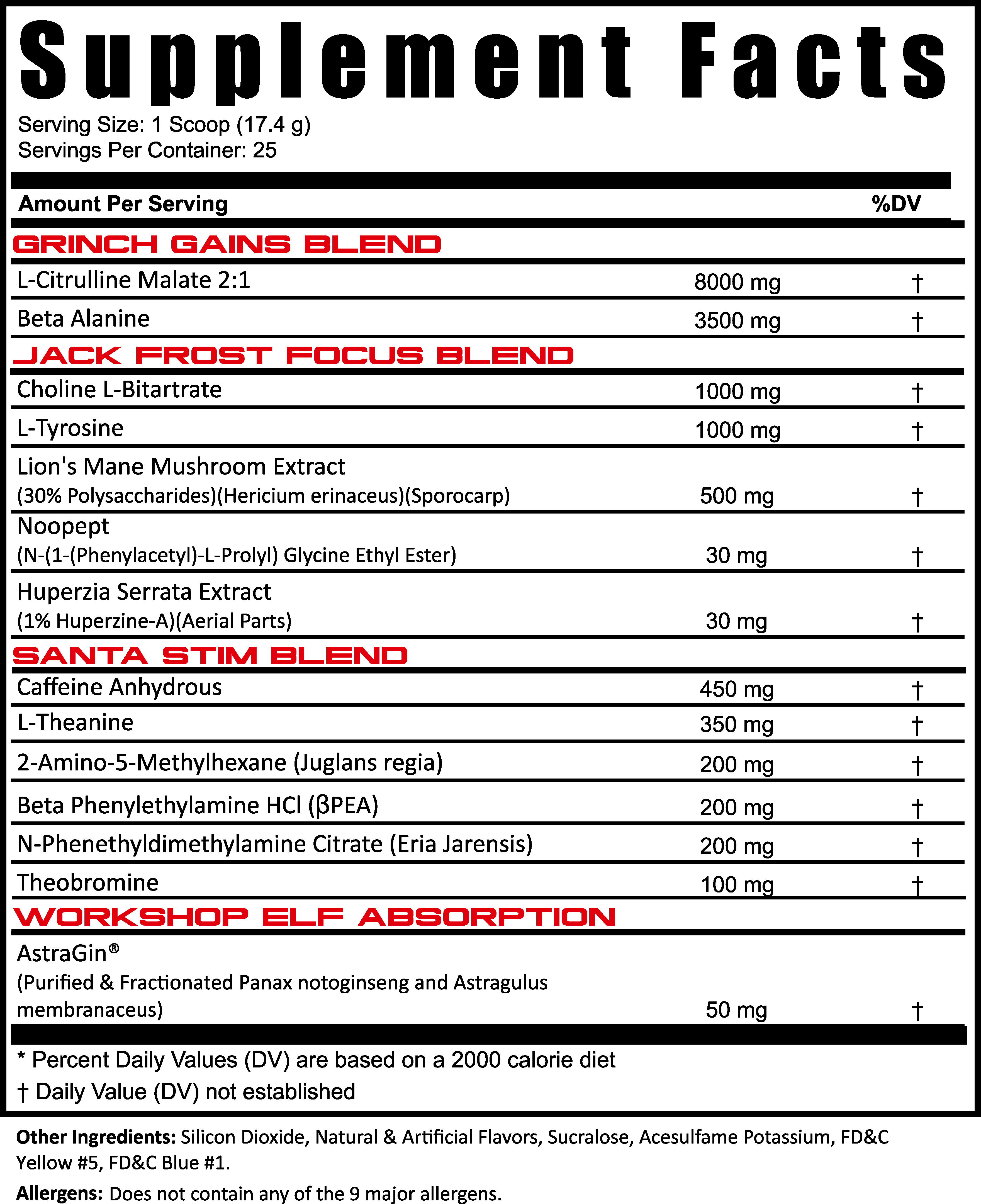 All Orders ship next business day which does not include weekends/holidays.
Free USA priority shipping on orders over $60.
International shipping rates do not include any customs fees.
If you recieved a tracking number that means your order did ship. USPS tracking might not show any info, but please be patient and keep checking. Allow 24hrs for tracking tp update.
Returns are only accepted for unopened items within 30 days of purchase.